What

can a VPN do for me?

How VPNs go further to keep your data private.
With a standard internet connection, everything you do online (all data sent and received) travels through a middle-man - your Internet Service Provider. That's fine - most ISPs provide a good service and have little interest in what you get up to online. However, they're also not too concerned about your privacy. In fact your ISP will keep logs of much of your data for analysis and these can be handed over to other organizations or governments.

Many internet connections are also entirely unencrypted - meaning that anyone who wants to get at your data can potentially hack in and take a look. They could even track your IP (a tag which identifies your device and location online) to find out where you are and what you get up to on the internet.

However, with the right VPN provider, these risks can be reduced and even eradicated. That's because a VPN, or Virtual Private Network, does exactly what the name suggests. It allows you to access the internet through a network that is far more secure than any your standard ISP can provide.

Smart Encryption
Using the same physical network you already connect to, a VPN creates a secure encrypted 'tunnel' to connect your device to the VPN servers. This means that although you're still connecting through your ISP, all the data you send and receive is transmitted in highly sophisticated code - making it virtually impossible for anyone to snoop.
Geo-Location Spoofing
Most VPNs allow you to connect to servers in a variety of countries and locations, meaning that any website you access will effectively be fooled into thinking you're browsing from that location. For anyone tracking your activity, this adds another layer of misdirection so that there is no way to trace the connection back to you. It's also handy to unblock media sites around the world - want to access the lates shows on Netflix USA? No problem!
IP Masking
Your IP (Internet Protocol) is a numerical tag that identifies each device you connect to the internet. Without a VPN this can be used to track your location and activity. But switch on your VPN and you'll get a different IP, often one shared with hundreds of other users. This makes it impossible to trace any activity back to you.
Zero Logging
While your standard Internet Service Provider will log all kinds of details about your online activities, VPNs go to great lengths to keep as few logs as possible. Most only track connection start and end times, and the amount of data sent and received, and even this information is usually purged frequently. However, for maximum privacy, there are some VPNs who keep absolutely zero logs - one more layer of protection for your privacy.
Why

should I use a VPN?

Secure your personal information and stay anonymous online.

Guard
Your Privacy
Guard your privacy with layers of expert encryption.

Protect
Your Family
Keep the whole family safe and anonymous online.

Secure
Your Business
Make sure your business and financial data is protected.
As you may or may not be aware, every time you connect to the internet with an unsecured signal - whether through a computer, tablet or smartphone - you might very well be broadcasting your online activities to the world.

Everything, from passwords and bank details to browser history and even your location, can be tracked, logged and snooped at by any person or organization with the know-how. And with upcoming legislation giving more snooping powers than ever, there's a good chance that they are watching!

Like it or not, these days more and more of our lives have an online element. Unless you choose to opt-out entirely and live as a hermit in the woods, you're going to have to use the internet, and with so many threats to privacy out there, it's important to do everything you can to stay secure

When you connect any device through a Virtual Private Network (VPN), you are making a positive choice to vastly increase your online security and privacy. With the right VPN provider you can protect yourself, your family and your business wherever you go.
Which

VPN is best for Security?

How to choose the right VPN to keep you safe.
It's fair to say that looking for the best VPN can be a confusing ordeal. There are so many features to consider, and each provider has a raft of offerings which they claim are essential.

In truth, there's no single feature a VPN can provide that will solve all of your internet security problems. A lot will depend on how you plan to use your connection and what level of privacy you require. In the end it's all about finding the best combination of features to do the job.

If your main reason for wanting a VPN is to protect your privacy and security, the following three details are probably the most important to consider.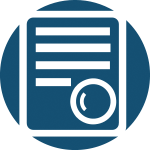 What Logs does this VPN provider keep?
This is a big concern for the most privacy-conscious users - there's no point protecting yourself from ISPs logging your activity only to have your VPN provider do the same!
Of course the vast majority of VPNs are aware of this and keep logging to a minimum. While some providers do log connection details such as when you log in and out, and how much data you send or receive, this is usually the limit of any logging that takes place.
That said, it's worth checking how long any such logs are kept. And if you want the most heavy-duty security, opt for a VPN with a total zero-logs policy - a sure sign the provider is commited to maintaining your privacy.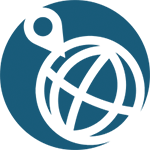 Where is this VPN provider based?
Following on from the issue of data-logging, the location of a VPN's headquarters is a big consideration. Many countries, particularly in Western Europe and North America, have strict rules regarding data-retention which can mean that any VPN based there is legal obliged to record and store certain customer details.
Generally speaking, any VPN based in the UK or USA could be considered less secure in this regard. NSA snooping has been well-documented in the USA, and the current UK government are pushing for the right to unprecedented powers to look into private data. That said, you might spot one or two providers in our list that are based in these countries - those that have shown a real commitment to keeping your data private.
However, if only the absolute safest option will do, it might be best to stick to a VPN based in a country with fewer restrictions. Eastern Europe and the Far East tend to be a good bet.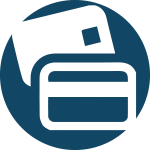 What payment options are available with this VPN?
It might not be immediately obvious why the payment methods provided should impact on the privacy and security offered by a VPN service, but when you think about it, the reasons are obvious.
Any time you make a payment online with, for example, a credit card, details of the transaction are stored both on your own statement and that of the company. The same goes for PayPal and any number of similar payment companies.
So if you want to ensure you are completely anonymous, the best way is to use a cryto-currency, of which by far the best-known is BitCoin. Payments made by this method are completely untraceable, meaning your VPN provider will not have access to any details about you other than the email address you use to sign up (which you could make specifically for this purpose).
Allowing payment in BitCoin and other such currencies is a good indicator that a VPN is commited to privacy - in fact, the more payment methods the better!
Checking these key features will help you to find the most secure VPN provider to suit your needs. For more information about other general features worth checking, see our
Key Questions to Ask Before Choosing a VPN.