Research from anti-malware specialists MalwareBytes reveals a worrying trend in the evolution of cybercrime: ransomware attacks rose by 90% in 2017, with businesses, organisations and regular consumers all now targets.
Ransomware is a type of malicious software that encrypts the files stored on an infected computer.
Once the files are encrypted, it is impossible to access them until they unlocked by the correct encryption key – which the hackers will give you, for a price.
The term is now so well-recognised that it has been added to the Oxford English Dictionary.
A successful ransomware attack means your computer, and the files stored on it, are completely unusable until the ransom is paid.
Popular ransomware is often disguised as antivirus or law enforcement software that is 'legitimately' locking your computer – don't be fooled.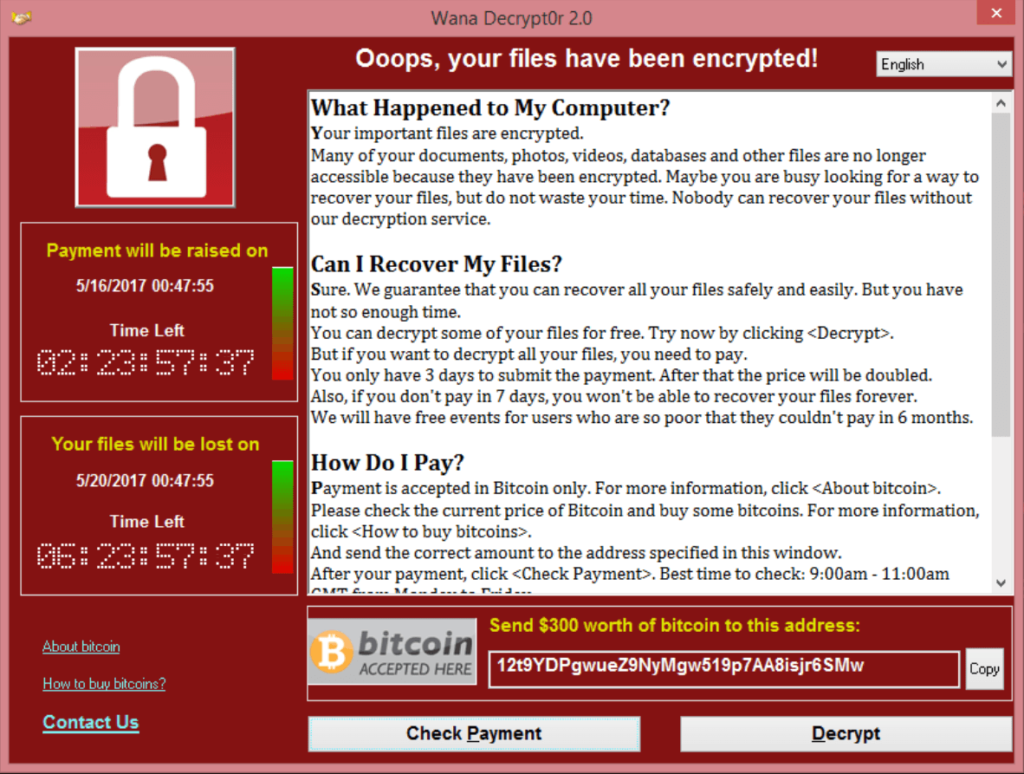 Increased interest in bitcoin and other currencies has led to a sharp spike in malicious cryptomining tools, a type of malware that uses the hijacked computer to remotely mine for cryptocurrenices. Due to the anonymity afforded by currencies like Bitcoin, tracking down the criminals profiting from these attacks is practically impossible.
So called 'drive-by-mining' attempts have exploded in frequency. Malwarebytes reports blocking around 8 million of these attacks a day throughout September. Unchecked cryptomining can physically damage your PC and make your electricity bill spike noticeably, as the malware constantly drains away your computer's resources.
As well as being contained in malware, cryptomining tools can be embedded into webpages as 'cryptojackers' – Java scripts that force your browser to mine for Bitcoin when you visit malicious webpages.
These rapidly growing threats have contributed to an increase of 12% to overall consumer threat in 2017.
Businesses are under threat from banking Trojans and system hijackers, both of which can compromise sensitive customer information.
"What cybercriminals could not hold for ransom, they stole from businesses," says Marcin Kleczynski: CEO, Malwarebytes.
"The last year has certainly thrown us a few curveballs, with massive ransomware attacks, changes in malware distribution and the significant increase in cryptocurrency miners… these findings can help pave the wave for increased awareness, C-level participation and enhanced technologies to better protect both consumers and businesses."
How to protect yourself
Keeping up-to-date antivirus software and strong firewall settings are vital to defending your PC from malware and spyware attacks.
Regularly scanning for threats and keeping an eye on your computer's performance can help identify an attack before too much damage is done.
Additionally, backing up your files externally, either through physical or cloud storage, is a sure defense from ransomware attacks.
MAIN IMAGE: Christiaan Colen/CC BY-SA 2.0