Insecure public WiFi is difficult to spot. It could be in a cafe, an airport or even at the local library or community centre.
But if your computer auto-connects to WiFi you could be putting your data in danger without even realising it.
Just this week we heard Starbucks admit that criminals had hijacked its internal public WiFi to use people's computers and phones to mine cryptocurrency.
It was only when one coffee drinker, who happened to run a technology company, spotted a 10-second delay in connecting to the chain's WiFi service and picked out the criminal intent.
The rule is: if you want to stay safe in public – use protection.
This means picking a good quality VPN to hide your connection and your traffic from prying eyes.
On a more simple level, your computer might already be set up to automatically connect to available WiFi networks.
If you're not sure, don't connect.
What to do: In Pictures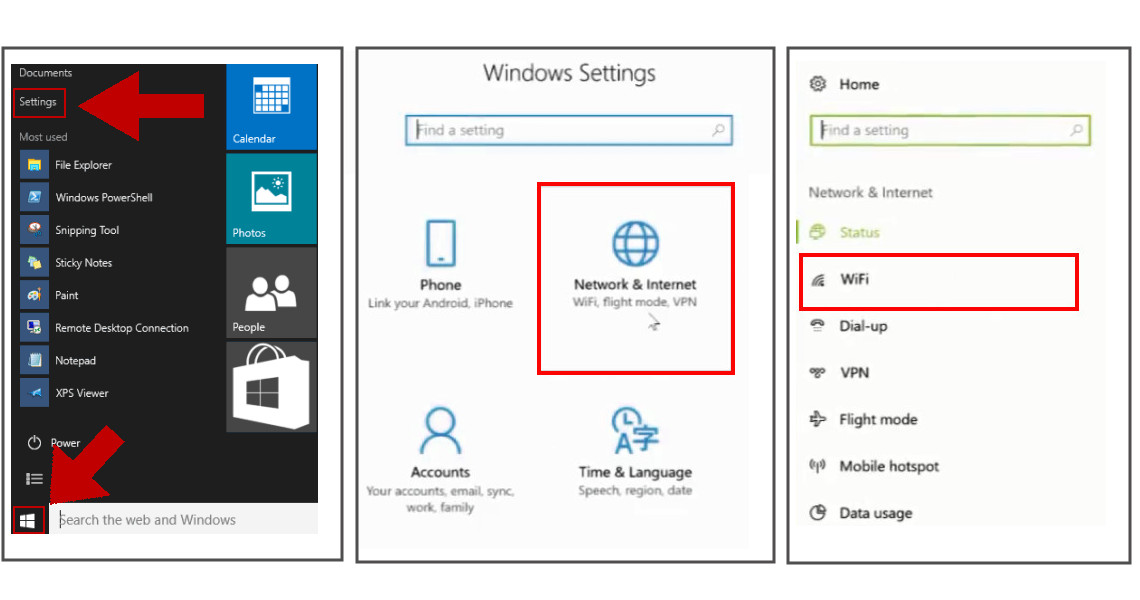 What to do: Instructions
Click the Windows logo in your toolbar
Click on Settings. Depending on your menu setup this may appear as a graphic of a cog, or simply the word 'Settings'
Open Network & Internet
Click to open WiFi
You'll see an option with a slider bar to Connect to suggested open hotspots. Switch the slider from 'On' to 'Off'
That's it. Job done. If you've got a tech question you need answering or you're just looking for help, email us at info@vpns.co.uk.